---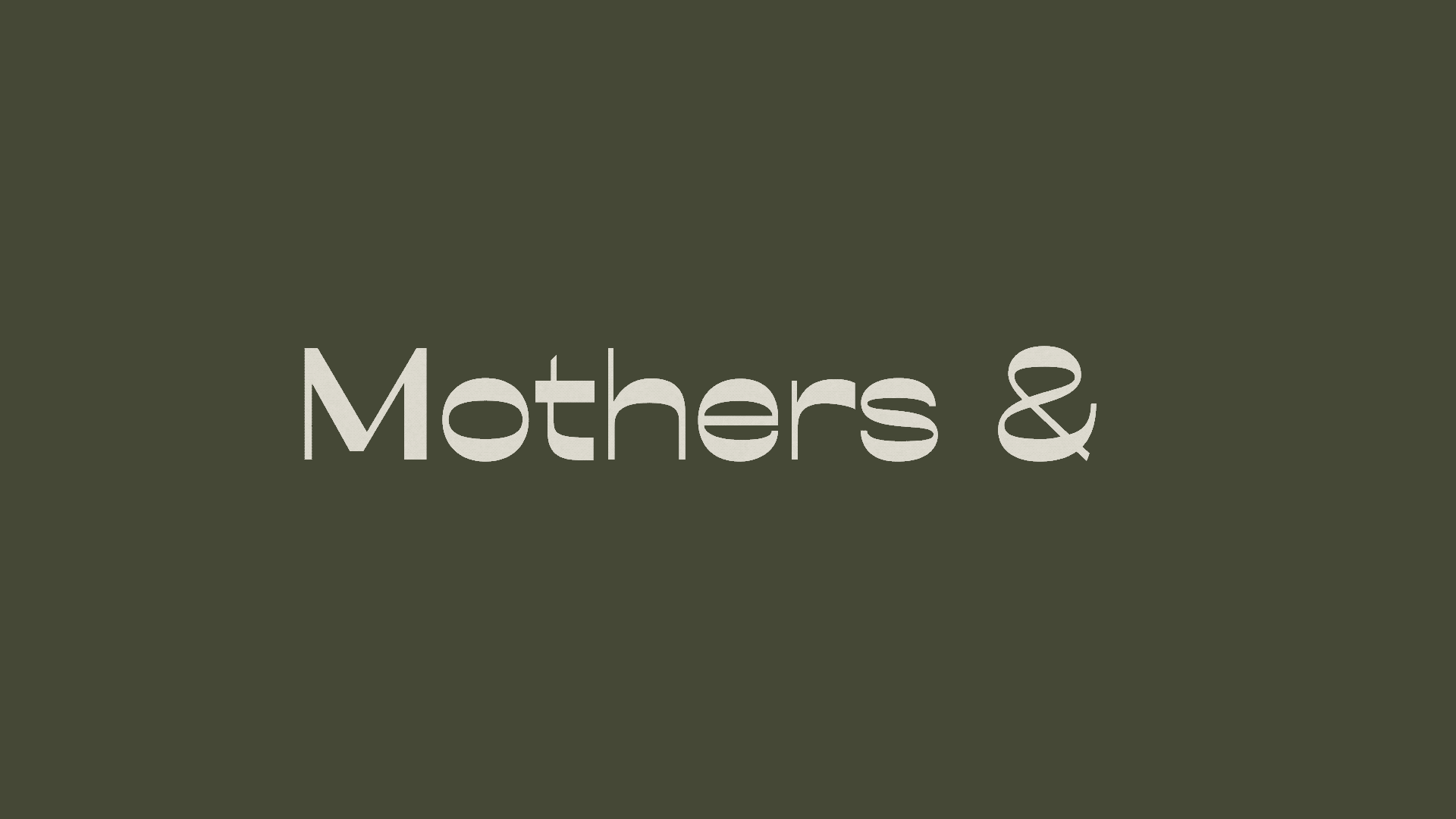 ---
Mothers &

Speculative Identity Design—2020

BRIEF
---
Design a speculative brand & system of parts that addresses a problem in the Detroit's healthcare industry.

APPROACH
---
Mothers & is a response to the divide between Black women and equitable healthcare—specifically during childbirth. Mothers & is a growing, community driven resource for pregnant women & mothers in Detroit. The initiative is split into four main pillars—Healthcare, Community, Activism, & Peaceful Pregnancy. These pillars inform the events, social media, web presence, and pregnancy kit for Mothers &.


WHAT I LEARNED
---
Speculative design is complex and a design system is not a solution to an institutional problem.

---
The Brand
---
---
Visualizing Mothers
---
Mothers & is all about the women involved, both the soon to be mothers & existing mothers & everyone in-between. To visualize these women, Mothers & uses organic shapes to illustrate women & children.
---
Goal
---
Mothers &
is a speculative design project meant to connect young, pregnant women with a community of existing mothers and health professionals to ease the pregnancy and birthing process and hopefully, in turn, lower the maternal mortality rate in Detroit.
By providing access to prenatal care, counseling, and other birth options, these young women will both foster a sense of community as well as tangible knowledge and experience that can change their birth outcome.
---
Essence
---
Mothers & is powerful, human centric, welcoming, nurturing, feminine, & unapologetic.
---
Primary Identifier
---
---
Secondary Identifier
---
---
Short Form Identifier
---
---
Color Palette
---
A wide range of both vibrant and earth tone colors gives Mothers & the ability to take different shapes. Yellow is used for Activism. Pink is used for Community. Red is used for healthcare & safety. And Green is used for peaceful pregnancies. The palette is flexible—it can be paired many different ways while still keeping a cohesive feel.
---
The Applications
---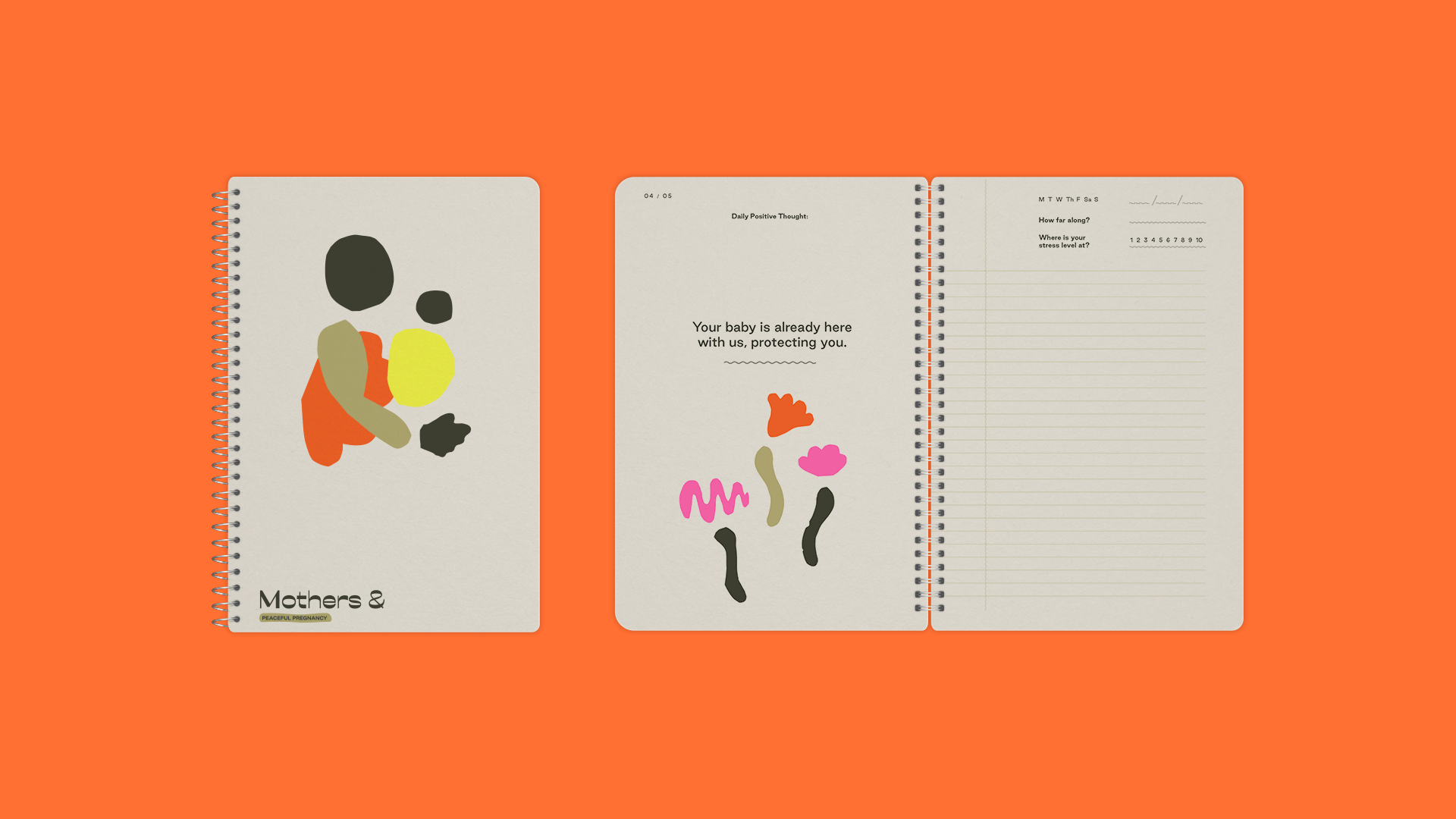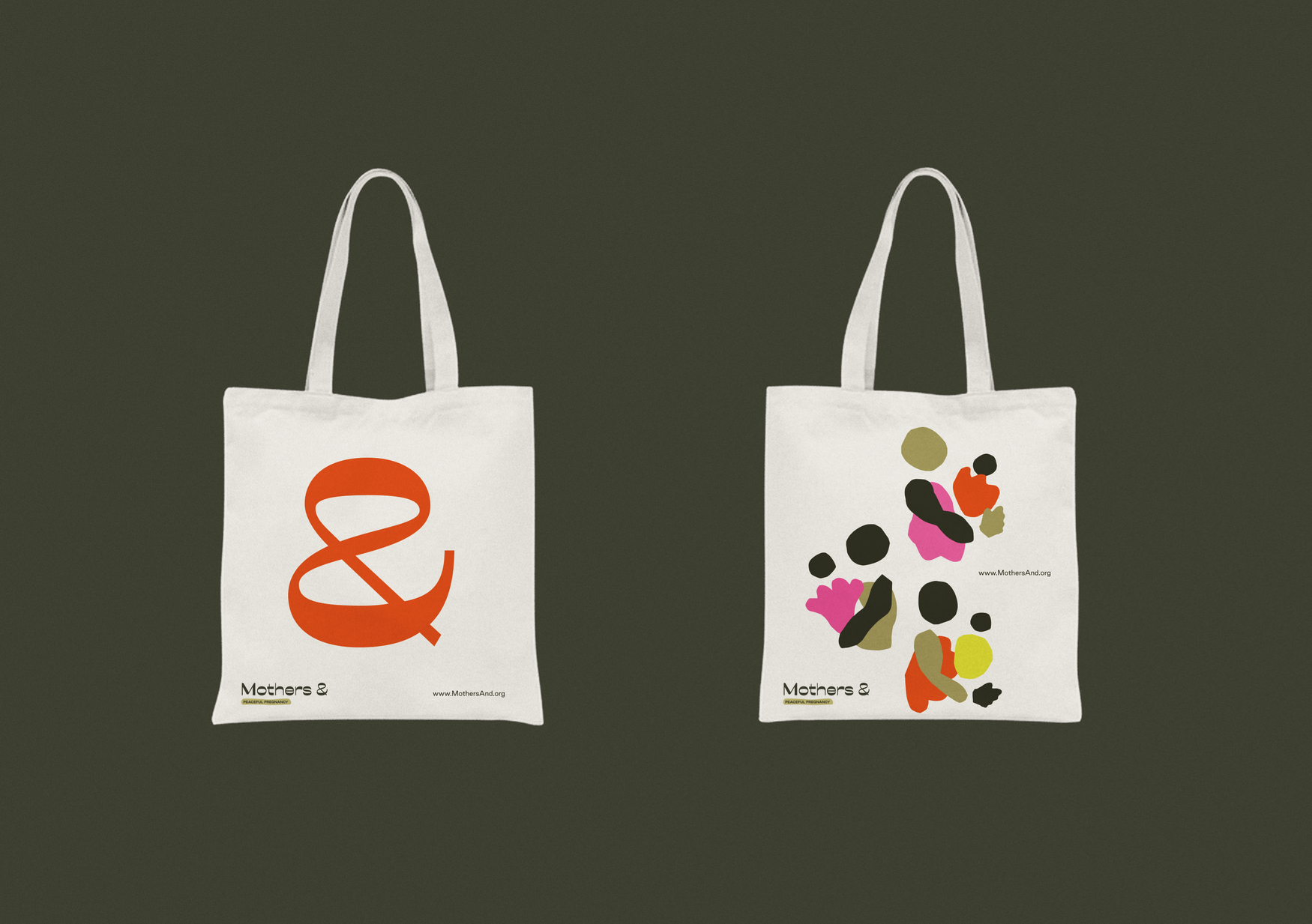 ---
The Website
---